In order to be able to better train your dog in regards to common doggie disobedience issues (think: potty training, needless barking, coming when called and others) you need to understand that there are a few important 'Keys' tp successful dog training. In order to forge a strong and lasting bond between you and your dog, and being able to achieve quick results from your efforts, understanding these key points is crucial.
The first key point is this:
You have to be able to 'win' all the time… at least in your dogs mind. What I'm referring to is that you have to be the one that your dog looks to in order to make all important decisions. If your dog doesn't look to you, you, you're going to be struggling during each and every step of the training process.
How do you do this? It's called the '5 Golden Rules' to establishing pack leadership. You need to put all of these in place to form the foundation of your training and obedience teachings. If you don't, everything moving forward is going to be an uphill battle. When you want your dog to listen, they will be off doing something they want to do, not paying attention to you at all. If you want a dog who is consistently obedient, as in 100% of the time, you need to win – and this stems from being a pack leader.
There are a few places you can find these 5 Golden Rules videos online, but if you want the real scoop, stick around till the end of this article, I have got something really special for you!
The second key point is:
You have got to motivate your dog. It's really important that as his owner, you get to understand your dog completely – what types of excersise and play he likes to do and just things that your dog really enjoys. You can use these experiences together – as a reward – for good behavior in the future. If you are able to make these experiences enjoyable, you will both look forward to training sessions, as well as after training sessions.
There are some dogs who love to play fetch. Others like agility and obstacles. There are also dogs who actually love obedience training. Others' still love to run and retrieve things out of water. In order to get started, find out which types of activities your dog loves most. Work with your dog in these areas, and help him develop this. It's going to pay big dividends in the future as rewards for obedience.
What types of rewards am I talking about here?
There are 3 main kinds of rewards your dog will go crazy over.
Try not to use multiple rewards at the same time too often for good behavior. All of these rewards are special and unique on their own!
If you are going to use food as a reward, use the following protocol:
1. Vary the food rewards 2. Do NOT give rewards each and every time your dog behaves correctly 3. Never let your dog know ahead of time what the reward is going to be 4. If your dog doesn't exhibit the correct behavor first, no reward!
The third key to perfecting training is this:
Practice! When you learn to encourage behavior that closely resembles exactly what you are looking for, constant practice is all that stands between where you are now with your dog, and perfection. This is where the reward system we talked about earlier comes in handy. Motivate, then show them with rewards that that is the behavor you are looking for. This will encourage your dog to behave well, and there will be no need for negative training whatsoever.
What's the 'surprise' I alluded to earlier in the article for sticking around to the end?
>>> Go check out this site here now
I promise – your dog training, and your dogs behavior, will never be the same again (in the most positive way possible 🙂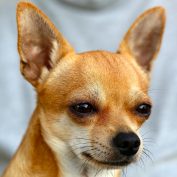 Powerful Dog Training Secrets
"We had numerous 'expert' dog trainers work with Misty - all to no avail. I was skeptical at first to try another dog training method, but I can truly say that with Dan's simple method, I'm a total believer! No more agression at all!"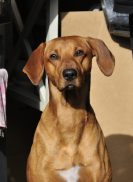 Detailed Step-By-Step Instructions
"When I first saw your site, I thought oh yeah... how long is this gentle approach going to take? But within just 20 minutes of applying your method, we were taking control of Sammy. Overnight, he has changed radically!